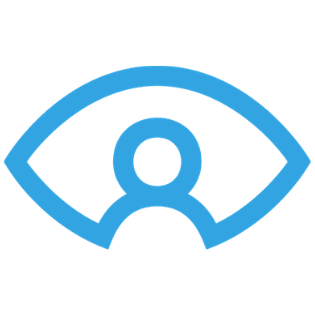 Retorio
Senior Customer Success Manager (m/f/d)
Tweet about this!
Your Role
Are you the go to person when your colleagues need help learning a new technology? Are you the kind of person who wants to manage and coordinate? Do you like to make others' people life at work easier and support them in their daily doing?
As part of our Customer Success team, you are one of the first person our clients see and ask for help. You'll be taking a client from the very beginning to the end until they have learned and understood our software. You'll be the voice of the customer to our internal teams and support marketing, product, or sales with ideas and recommendations. You'll play a key role in developing new strategies to help our clients and to become a trusted advisor.
You'll get in contact with latest technology in applied artificial intelligence working in an innovative company shaping the future.
As you get better there's room to grow in a leading position.
Examples of tasks you might face
Plan, structure, and manage projects with our large international Enterprise clients (e.g., BMW, TCS)
Own overall relationship with assigned clients, which includes managing on-boarding, implementation, training, increasing adoption, ensuring retention, and high levels of customer satisfaction
Staying focused, goal orientated and keep sitting at the steering wheel
Collaborate with external partners to ensure a successful implementation and adoption of our product
Establish strong relationships with our clients and identify new opportunities on how they can use our product to ease their pain points
Build and estimate product roadmaps for clients to ensure long-term success together with our product team
Pro-active solution finding: Recognize and find ways to pro-actively engage with clients whenever they have problems
Simplifying complex thoughts in easy words (or graphics)
What we are ideally looking for
You have a proven track record managing clients (> 2 years), (for example in a role as project lead in Management Consulting, Account Management, Business Development, or a similar client-facing role)
You are experienced with SaaS products, or B2B Enterprise software (ideally EdTech, HR, Recruiting)
You feel very confident to speak and write in English and German
You are happy to go the extra mile and always see the bigger picture for your clients
Passion for technology
What we offer
Challenge: We solve state-of-the art problems (for society and technological)
Openness: We are an interdisciplinary team with various cultural backgrounds and from different disciplines
Thinking on your feet: As a Start-Up, challenges come unexpectedly around the corner, so does their resolution
Responsibility and Growth: We trust you - You will own things and be responsible for their success
Setbacks and learnings: Learning comes from experience, which can be positive and negative
To sum it up, you'll be at the forefront of how new technology enables a better learning and development within workplaces and support not only our clients but also end-users (i.e., our clients' personnel). With your help, more and more people will get access to individual coaching and can become better and more effective communicators.
About Us
Our Vision
We're creating a world where people feel accepted, satisfied, and fulfilled in their work, relationships, and company culture. Humane technology supports people finding and experiencing their bigger purpose.
Our Mission
We're human-first. We focus on developing knowledge---not simply collecting data. Our decisions are human-centered, spanning from internal, to clients, and to the greater community. We build ethical and humane technology to make fair decisions, manifest accessibility, and create greater purpose. We do not create manipulative, automated environments that diminish the human. We do not create "work drones". We do not create inequality with our technology; it is ethically supervised. We create for the individual, not the machine.

Our Culture
In our house, we embrace giving people responsibility, allowing them to come up with---and implement---new ideas. To get things done, we work in a multicultural team. We accept and aim to understand those who are different from ourselves. We (almost) do not care which work environment you need to get things done (grind out code while listening to Sting on full-volume? Headphones, please:) ). What's most important is getting our work done---and anticipating what comes next. We don't celebrate ourselves all the time---even though we're a cool bunch. Instead, we put our customers and the important work they do, first.
Why you should apply
For us, diversity is not just a buzzword. With over 50% of different nationalities among our team and 40% female employees, we really mean it.
That's why we also care about who you are. We do not care about things that are not in your hands. Your skin colour, your age, etc. – What we care about though is your personality!
That's why in the first place, we want to give you a chance to show us who you are, what makes you special, what is not visible in a CV. To ensure early on we see you as who you are, we'll ask you to tell us about yourself in a short video. This way we want to give you the chance to put your personality in the focus. Moreover, you will directly get to know our product.
You'll be shaping the company among the first 50 employees and have a direct impact.
Related Keywords: Retorio, Innovation, Startup
Apply here