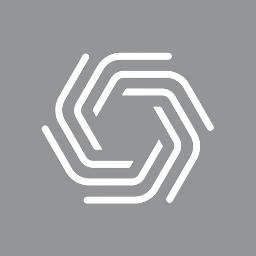 Plume
Business Insights Analyst, Direct-to-Consumer - Global
Zurich
Posted on 1/24/2021
Plume's Direct-To-Consumer group is responsible for marketing and operating HomePass, the world's first smart home experience bundle. Visit www.plume.com/homepass to see what we are all about.
On this exciting journey, we need total and instant visibility on what impact our decisions as a group have, short-term and over longer periods of time. As the group's Business Insight Analyst, you will work closely with Leadership, Marketing, Business Operations, Partnership Management, Support, Finance to own all data reporting and analytics requirements. You will not only be the go-to person for data insights, we will also want to hear your opinion and recommendations on what it means for the business.
Our team is located in Zurich (Switzerland). While geographical proximity to the office is a plus, finding the right talent for this position is our number one priority.

Responsibilities
Deliver sound, data-backed recommendations and reports, identify areas of improvement and suggest/implement solutions.
Work closely with DtC group members to build and manage all data reporting and analytics components, e.g., marketing campaign performance, billing reports, sales dashboards, A/B testing results, website analytics.
Build deeper insights from the data gathered from the DtC group (e.g., Marketing, Business Operations, Partnership, Finance).
Design and deliver short-term and long-term metrics that describe the state of the different DtC businesses (including building ad-hoc reporting and setting up long-term data pipelines).
Continuously consider ways to improve our signup flow and buying experience - from first web visit to identifying which feature, product or messaging is driving conversions
Provide long-term vision on how data should best be handled to provide the best insights.
Requirements
Bachelor's or Master's degree with analytical/ technical elements for eg. Computer Science, Engineering, Operations Research, Math, Statistics, Finance, Economics or similar
3+ years of relevant experience in a business analyst, data analyst or statistical analysis role
Familiarity with ecommerce and subscription systems
Familiarity with BI tools (e.g. Explore, Tableau) and Excel / Google Sheet functions
Experience with SQL and data warehouses
Familiarity with marketing funnel reporting and industry KPIs, such as website sessions, MQLs, pipeline, and ARR a plus
Experience analyzing CRM data (e.g. Braze, Salesforce) and web tracking (e.g. Google Analytics, VWO)
Experience with user behaviour tracking platforms and data (e.g. Mixpanel, Segment)
Demonstrate excellent communication and team work skill
Thorough and detail-oriented
Ability to excel in a dynamic, fast-paced environment with changing objectives and ambiguous situations
Strong self-drive with problem solving mindset and strong sense of curiosity
Apply here
The creator of the world's first Consumer Experience Management Platform for Service Providers and their subscribers.
Apply here
More open positions at Plume