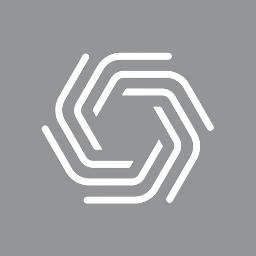 Plume
Channel Management Director, Australia and New Zealand (ANZ))
US - Remote
Posted on 1/24/2021
Due to significant interest in Plume's SaaS offerings from the Channel ecosystem we are seeking a channel sales expert. Partners are key to accelerating Plume's growth. As a Channel Management Director for Plume your primary responsibility will be to drive revenue growth with our global and regional Channel Partners. This is an exciting opportunity to develop creative lead generation and sales incentive ideas with existing partners while building a personal brand and representing Plume. You will utilize your exceptional presentation and relationship building skills to convey Plume's value proposition to large groups of sales people as well as facilitate sales training to help them articulate the business value Plume provides. You will also work closely with both the inside and field sales teams to ensure we get the most benefit from partners through lead sharing campaigns, marketing programs, incentives, sales and technical training, and events.
Furthermore you will play a key role in driving program management for new partnerships and be the interface between Plume's Business Development, Sales, Product and Engineering teams to get new partnerships off the ground.
Successful candidates will possess strong sales skills, listening skills, critical thinking skills, executive presence, and have an entrepreneurial spirit. If you have a passion for growing a business and proven track record of sales success, we want to hear from you.
Responsibilities:
Manage and overachieve on assigned ARR quota

Develop and leverage executive partner relationships to grow Plume sales mindshare across all levels of the partnership

Generate enthusiasm and passion for the OpenSync platform among partner sales, product and engineering teams

Recognize that Plume partners compete with each other and thus effectively manage product, territory and customer conflicts.

Maintain quarterly business plans and lead weekly regular performance / relationship reviews with partner senior management

Provide weekly regular forecasts of Partner sales in your region and maintain an updated view of Partner's pipeline and deal flow

Develop and oversee marketing and incentive programs to drive sales (indirect and direct)

Coordinate sales and technical training for partners

Facilitate communications and deal flow between Plume sales reps and channel partners as well as stand alone sales from Channel partner

Understand each partner's strengths and encourage innovative market opportunities for products and focus engineering priorities towards those.

Collaborate with the Business Development Team to support the overall growth of our channel program, development of partner facing collateral and sales tools, tracking and internal communication tools, and marketing programs
Qualifications:
You are a builder and have a growth mindsetExperience working in early stage programs where processes are constantly being improved

Deep understanding of SaaS and recurring revenue business models.

Successful track record of closing 7 figure ARR sales in complex selling environments

Consistent quota achievement from larger high growth SaaS company

Experience working in a high-growth environment with significant scaling potential

Demonstrated capabilities in planning and executing successful GTM programs with partners

Excellent communication skills, interpersonal skills and writing skills

Previous direct sales experience at a SaaS company is a plus

Location: based in US
Apply here
The creator of the world's first Consumer Experience Management Platform for Service Providers and their subscribers.
Apply here
More open positions at Plume