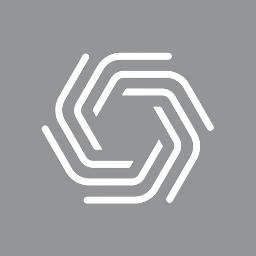 Plume
Business Development Lead for Small Business SaaS (GTM)
US - Remote
Posted on 1/24/2021
Position Summary:
We are looking for an experienced Business Development and Go-To-Market (GTM) Lead who will define Plume's end to end go-to-market strategy for its Small Business Service. The ideal candidate will good mix of analytical, financial skills and business development experience opening channels, negotiating contracts and driving revenue.
Under the guidance of the Chief Commercial Officer, the GTM-Manager acts as a trusted team member in the Business Development team. Your entrepreneurial spirit will help us to shape our strategic initiatives and drive revenue growth. You will define and orchestrate the end to end go-to-market strategy, manage internal and external stakeholders and ensure leadership buy-in.
Please note, this is not a marketing or marketing analytics role. You will be responsible for evaluating markets and helping develop strategy for entering markets not doing the marketing. This job is more closely aligned with roles that lead business units, products or business development efforts. You will be measured on your ability to develop a go-to-market strategy, working cross-functionally to execute the strategy and holding partners accountable for revenue growth.
Minimum qualifications:
Developing a partner ecosystem including selling the Plume value-proposition to partners and negotiating contracts
Identifying the right channels for re-selling the Plume services through various channels
Business development skill set including contract negotiation, building simple financial models and driving revenue
Bachelor's degree in Economics, Marketing, Engineering or a related discipline with sound knowledge in the area of finance, strategy and sales
8+ years of practical experience in product marketing, channel management, sales and/or leading a business unit focused selling services to the Small business vertical
Strong business acumen and the ability to develop a holistic understanding of business models, strategies, markets and competition
Strong proficiency in Excel and PowerPoint or Keynote
Fluent in English, another language as a plus
Experience launching technology products and services in the Small Business vertical
Experience building go-to-market strategy, sales and channel development for the Small Business vertical
Understanding of what products and services are sold into Small Businesses, through what channels and relationships with companies in those channels. E.g. Point of Sales Systems, Small business software, resellers, VARS, ISOs, etc…
Build financially driven business cases
Existing senior level relationships across the industry
Metrics driven
Solid grasp of technology, networking, software and how it plays a role in a small business. Specifically, WiFi, Applications Management and Analytics
Preferred qualifications:
Self-starter, self-motivated, proactive, organized, and responsible with a hands-on mentality
Natural curiosity, critical thinking, logical thinking, analytical thinking
Ability to think strategically about complex challenges and to develop recommendations and action plans
Excellent projects management and problem-solving skills with the ability to effectively work through ambiguity
Strong verbal and written communication and interpersonal skills, esp. the ability to build relationships across business functions and hierarchies
Strong interest in Smart Home technologies
Working knowledge and experience with Cable, Telecom and Internet Service providers
Role as a product marketing manager and or BD role with proven ability to build out and generate revenue from an ecosystem
Responsibilities:
Collaborate closely with the product, engineering, marketing and sales teams
Conduct market research including TAM, SAM and product, competitor and, pricing analysis to derive Plume's competitive positioning and pricing strategy
Work closely with the Product lead, customers and potential customers to derive and validate product and service feature requirements
Identify channels for distribution of your Product/Service and have ultimate responsibility to build your partner ecosystem
Participate in sales meetings as an evangelist for your product/service vertical
Build value proposition and business case models for use by Sales and channel partners to drive revenue
Work closely with marketing on messaging, communication through appropriate marketing channels and marketing investment for your product/service vertical
Evaluate new technologies for commercial partnership, investment or acquisition
Assist our C-level in making resource allocation and investment decisions and to equip our sales team with marketing collateral for all new feature developments that ensures successful go to market activities.
Ensure that all support processes are clearly defined and operational for efficient sales, launch and operational execution
The environment you'll be working in is fast moving and frequently changing and we believe in setting the pace rather than following it. We are thus seeking a candidate who is comfortable working in an ambiguous environment and shares our strong desire to generate impact and lead from the front.
The role can be based in Plume's headquarters in Palo Alto, CA or remotely (home office) and will involve travel in the US and internationally.
Apply here
The creator of the world's first Consumer Experience Management Platform for Service Providers and their subscribers.
Apply here
More open positions at Plume