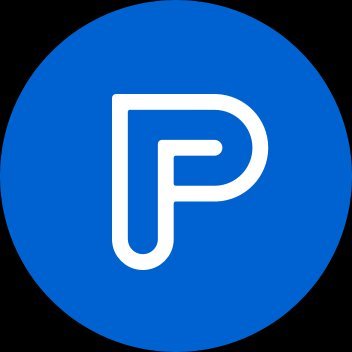 PayFit
Engineering Director - Foundations
Tweet about this!
Who are we? 🚀
PayFit simplifies payroll management and HR processes for SMBs. We have built a fast, intuitive and automated SaaS solution to help business owners and HR professionals save time and money allowing them to refocus and what really matters: their employees. Through PayFit, employees have a dedicated access for their payslips and are able to manage efficiently their leave and expense requests. To build such a solution, we have created our own Low Code Platform: JetLang. Thanks to JetLang we were able to code Labour Code and collective agreements, and today we continue to add new features.
We have set ourselves a mission to support the digital transformation of HR management through our ever growing range of product features and services. We have a strong presence in France since 2015 and have been quickly growing in Germany, Spain and the UK. More than 3000 companies such as Big Mamma, MinuteBuzz or Sellsy to name a few already trust us. Over 650 PayFiters have already joined the adventure and we have raised 170M€ to keep growing.
Your missions ⭐
The Tech team already counts 80 passionate people who develop our app and collaborate with the Product Team to be (very) fast. Divided into five teams to better address our diverse technical challenges.
The Payroll Tribe is in charge of our business language, JetLang, developed internally. The language is used by product teams in different countries to create all rules and manage payroll computations.
Your mission will include:
• build and lead an effective engineering team (20 people today, 35within 12 months)
• partner with Director of Product Management and Design Director to delivers best-in class experiences through rapid iterations,
• provide thought leadership and establish a technical vision and strategy for the team,
• establish metrics and measurement for all work/processes, set goals for the next stages of the work, and justify both current and future resources/directions with executive management,
• foster culture of continuous engineering improvement through mentoring, feedback, and measurement of efficiency and outcomes,
• hire, develop, and retain a team of managers, engineers to support your efforts
This job has been tailored for you if... 🦄
• you have
BS in Computer Science or Engineering (or equivalent),
• you have
8+ years of experience managing software development teams, ideally with some hands-on architectural experience,
•
hands on experience managing and developing engineering managers
•
you have demonstrated ability to lead teams to deliver high quality technology products/services in a very high growth environment where priorities shift rapidly,
• you have the ability to prioritize well, communicate clearly, and understand how to drive a high level of focus and excellence with a strong, talented, and opinionated team,
•
sound judgment, proven ability to influence others, and strong analytical skills,
•
proven experience in delivering software projects using Agile/Scrum methodologies,
•
experience managing and leading multiple engineering teams for an organization,
•
experience developing long-term strategies and influencing leadership decisions,
•
exceptional attention to detail and organizational skills,
•
must be technically experienced, knowledgeable, and credible to help teams make the right design, architecture, and technology choices.
We are meant to work together if... 👪
•
you are a real team player who want to build a big success story with us,
•
you speak English fluently and you want to work in an international and dynamic environment,
•
you have strong interpersonal communication skills,
•
you are eager to learn, improve and gain responsibility.
What we offer ❤️
•
an amazing working environment, designed for kindness and blossoming,
•
an attractive remuneration package,
•
an international and dynamic team with the opportunity to visit our different offices (Paris, Berlin, Barcelona, London, Milan),
•
a gym inside the office,
•
regular team and global events,
•
4 weeks of paternity leave (fully covered) and 20 weeks of maternity leave (fully covered),
•
MacBooks are our standard, but we'll provide whatever equipment you need to help you get your job done!
Apply here