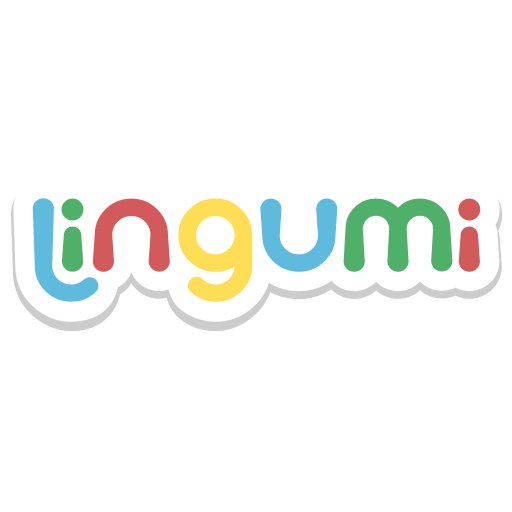 Lingumi
Freelance Sales Representative- Italy (Remote)
Tweet about this!
Location: In the territory of the role
Note: This role is a self-employed freelance role.
Lingumi is looking for an Independent Sales Representative based in Italy with a strong track record in sales to support our International Expansion team to drive our growth in Italy. They need to be a fluent Italian speaker, with strong reading and writing skills in Italian along with excellent spoken English.
Why Lingumi
Our mission is to help children (2-6) all around the world learn critical skills, affordably and effectively, from the world's best teachers. We teach more effectively than a live teacher, for a fraction of the price, making education scalable, effective, and accessible through asynchronous learning and communication. We've started with speaking English, and have already built the most effective, affordable and fun way to do so - all through a connected mobile or tablet.
Our people are a smart bunch, brought together by our mission, and work extremely hard to deliver on what is required. We can clearly see how our role plays a key part in the company's success and are super hungry to grow in our careers. We aim to consistently achieve great results, but if we don't, that's ok - we learn from our mistakes and progress forward. We're humble in our approach and are team players. Collectively, we speak over eight languages in the team and are spread across four hubs - London, Singapore and Shenzhen.
Our customers love what we do and advocate our mission. We really care about their child's development, providing them with the critical skills that they need to succeed in life. Parents praise us and children love us - with some families using Lingumi for over three years. Together, we're only at the beginning of what we can achieve.
Our technology allows us to create innovative ways to teach the Lingumi children in new ways - we're working on ground-breaking technology that will revolutionise how they learn. Children can connect to their friends and other children from around the world, to learn together, and take us one step closer to connecting this world and making it a better place.
Our investors and advisors range from Europe's best VC's, including Local Globe and ADV, to advisors such as Michael O'Sullivan, former CEO of Cambridge Assessment and the British Council in China.
How we get there
We're on an exciting trajectory - over the last year we've gained incredible traction through the first course on our platform, and are rapidly scaling our customer base, particularly across mainland China and Taiwan. However, our target is to teach 100 million children critical skills by 2025, so we're only just beginning!
Here's what you'll be doing
Support the team launching Lingumi in the Italian

market

Create and manage a sales pipeline of relevant contacts

Qualify prospects and nurture the relationship ahead of sales process

Manage the sales process, convincing customers to buy packages worth < £100 per year (subscription model)

Source out Key Opinion Leaders (KOL's) and super-parents that may run group buy/social sales campaigns

Build relationships with KOL's and super-parents ahead of running a group buy/social sales campaign

Help your new customers make the best possible use of our platform and introduce them to our Customer Success team

Develop a playbook of best practices for leading successful sales campaigns in Italy

Support the Community team's initiatives including managing and servicing the Community groups
Here's what you must be/have
1-3 years of sales or marketing experience

, preferably in the education sector.

Ambition and competition: you're ambitious and achieving goals motivates you.

Communication: you are open-minded and self-confident; you like to talk to people and naturally draw their attention to you.

Resilience: you like to try new things and have ideas to challenge the status quo; you are not afraid of mistakes and roll up your sleeves to make things happen without fear of rejection.

Team player: you like to spend time with your colleagues, share your knowledge and go one step further to achieve the team goal.

Prioritisation: you always keep an eye on everything important and know how to prioritise your tasks and leads.

Italian

is your mother tongue, and you are familiar with the Italian education system.

The position is a self-employed freelance role and would suit someone who prefers this flexible way of working - it will involve working up to 40 hours per week over an initial 12 week period with the opportunity to extend for a minimum six month period
Every child deserves an equal chance in life. If you share our vision of building, inspiring and empowering the world's next generation of learners, apply to join our team today.
Apply here