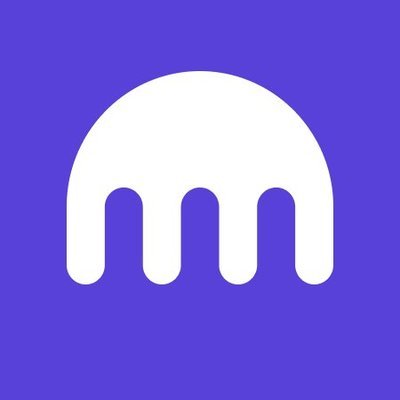 Kraken
Director of Product Strategy
Tweet about this!
About Kraken
Our mission is to accelerate the adoption of cryptocurrency so that you and the rest of the world can achieve financial freedom and inclusion. In our first decade, Kraken has risen to become one of the largest, most successful and respected crypto exchanges on the planet.
We are changing the way the world thinks about finance and our range of successful products are playing a critical role in the mainstream adoption of crypto assets. We continue to trail-blaze into new territory with the introduction of Kraken Bank, providing a more seamless integration between crypto and the traditional financial system. This makes us the first crypto company (ever) to be awarded a U.S. state banking charter.
Our diverse group of 2,000+ Krakenites are distributed all over the world as part of our 'remote first' culture, united by a shared passion for delighting customers, upholding crypto values and achieving our meaningful mission. We attract people who push themselves to improve, are radically transparent and think differently in order to unlock their potential.
Crypto is a rapidly evolving industry and we're just getting started. We're growing fast and you're invited to join the revolution!
About the Role
The Director of Product Strategy will support the Kraken Product team with the definition of product strategy, projects and initiatives across the organization. In this role, you will focus on analysing the market landscape, identifying user needs and scoping product opportunities for our diverse product solutions. Your teams' quantitative analysis combined with strategic perspective will influence the definition of new product roadmaps and their business requirements, will allow you to influence user experience and to establish strategic product differentiation. You will be empowered to build a strong data driven culture, making it easier for Product teams to have the right and accurate information at the right time to make the best decisions.
The ideal candidate demonstrates exceptional strategic thinking and analytical skills, enjoys working with data and collaborating cross-functionally - with Product Managers, UX, Data, Design, Finance, Compliance, Legal, Business, Operations and other partners. They are ready for radical ownership of new business initiatives from inception through delivery, are comfortable working in ambiguity, and demonstrate excellent leadership and communication skills.
Responsibilities
- Lead a diverse Product Strategy team, act as a role model and mentor for your team members
- Be a product strategy and analytics expert for your partners, using complex data to help them make better decisions: gather and analyze large amounts of information expeditiously, develop compelling and insightful strategic recommendations for leadership and the team
- Influence product strategy and business planning by providing insights, predictions and recommendations
- Generate story-telling and meaningful insight from data, ranging from market sizing and user behaviours, to definition of business models and product features.
- Synthesize multiple viewpoints and communicate perspective for the product features and solutions necessary to drive long-term success of our advertisers.
- Drive product prioritization by working with Product teams to identify and resolve product gaps
- Conduct quantitative analyses and identify product gaps in critical user journeys and influence senior stakeholders to take action in response to the opportunities you identify from your research
- Work with Engineering, Data and Product Management teams to create data pipelines to define data requirements, ensuring proper dimensions and metrics are incorporated as needed which may require you to build statistical models to map impact with feature adoption for future business attribution
- Manage an in-depth review on user funnel and correlate adoption signals and drivers to business impact
- Build consensus among cross-functional teams and influence decision making within senior-level audiences
- Lead execution against recommendations quickly and with flawless accuracy
Requirements
- Bachelor's degree in Economics, Data Analytics, Management, Strategy or other analytical fields, or equivalent practical experience
- Advanced knowledge in and passion for Bitcoin, Cryptocurrency and Blockchain
- 10+ years experience working as in a strategy field in technology companies, especially supporting product strategy, extensive experience managing strategy teams
- You can see different angles of a product or business opportunity, and you know how to connect the dots.
- You effectively turn business questions and hypotheses into data analysis, and provide meaningful product recommendations
- Excellent executive stakeholder management and communication skills, both written and verbal
- Excellent leadership skills - able to influence strategic decision on executive level
- You have the energy and patience to work in a dynamic team and rapidly growing industry, while applying a methodical and analytical mindset
- Data analytics and user research expert, able to work in highly technical environment, involving legal and compliance dependencies and requiring high attention to detail
- Ability to simplify operational and informational complexity, delivering the right message to each stakeholder
- You can think outside the box, bring creative ideas to life by leading strategy from ideation and analytics to influencing and execution
Nice to have
- Prior work experience at a Financial Institution in the Digital Assets industry
- Strong knowledge of traditional Financial Services industry standards and best practices related to banking systems
- Deep experience working with Product, Eng, Legal, Compliance, Policy teams globally
- Excellent ability to recognize control weaknesses and opportunities for process/operational improvements and develop viable risk mitigation strategies
- Superior ability to assess risk and exercise judgment concerning complex problems, anticipating dependencies
- Experience including strategic decisions for company/product direction at executive level
- Excellent problem solving skills, ability to exercise technical and product judgment in solving roadblocks
- Ability to be an influential member of a highly integrated team composed of both technical and non-technical members
Apply here