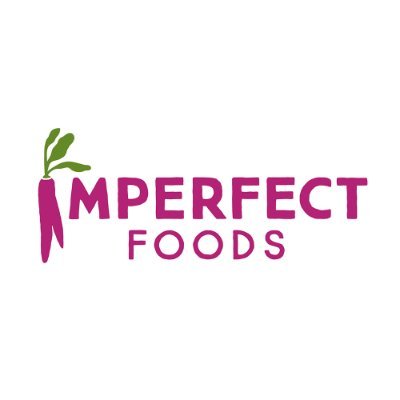 Imperfect Foods
Conversion Rate Optimization Manager
Imperfect Foods was founded in 2015 with a mission to reduce food waste and build a better food system for everyone. We offer imperfect (yet delicious) produce, affordable pantry items, and quality meat and dairy. We deliver them conveniently to our customers' doorsteps and pride ourselves on offering up to a 30% discount compared to grocery store prices. Our customers can get the healthy, seasonal produce they want alongside the grocery staples they rely on, without having to compromise their budget or values. We're proving that doing the right thing for the planet doesn't have to cost more, and that shopping for quality ingredients can support the people and resources that it takes to grow our favorite foods.
We're headquartered in San Francisco with operations all over the country. Check
our website
to see if there is an Imperfect near you!
We're looking for folks who are positive, motivated, and ready to change the world. If that sounds like you, drop us a line!
About the Role:
Imperfect Foods is seeking a technical Growth Marketing professional with hands-on experience leading A/B testing and conversion rate optimization for a B2C e-commerce or subscription business. Proven experience with an A/B testing platform such as Optimizely or Google Optimize and front-end development skills for launching landing pages are needed for this role.
Responsibilities:
Execute CRO tests and analysis end-to-end
Build landing pages in our testing platform with assets generated by Imperfect's creative team (must have basic frontend skills)
Lead cross-functional brainstorming with Growth and Product team members
Develop innovative ideas in collaboration with our in-house creative team
Champion best practices and winning playbooks for the e-commerce subscription industry
Work with BI to establish consistent reporting and accurate analysis for all A/B testing
Maintain line of sight on all changes and testing that can affect conversion rates
Skills & Qualifications:
Hands-on experience with testing platforms (e.g. Google Optimize, Optimizely, AB Tasty, VWO)
Hands-on experience using web analytics platforms (e.g. Amplitude, Google Analytics, Adobe Analytics)
Hands-on experience in front-end development for growth marketing is a must!
Highly proficient in Excel data analysis and manipulation
Mastery of test design and A/B best practices
Excellent copywriting and proofreading skills
Up to date with design and UX trends in the e-commerce subscription industry
About You:
Must have a mentality of continuous improvement
Analytical problem solver with a love for statistics
Excellent cross-functional project management and communication skills
Seeking career opportunities in growth product management
You're passionate about our mission to eliminate food waste and create a better food system for all
Details of the Position:
Full-time exempt position reporting to the Director of Growth
Candidate can be remotely located within the United States
Salary and employee stock options commensurate with experience
Competitive benefits package including health care, paid vacation, 401K, paid parental leave, and recurring credit towards your Imperfect account
Physical Requirements:
Sedentary work; involves sitting most of the time
Occasional movement around the office may be necessary
Regular work with computers, including keyboards, mouses, and screens
Standing desks and / or other ergonomic accommodation is available upon request
Regular use of mobile devices, including smartphones and tablets
Apply here