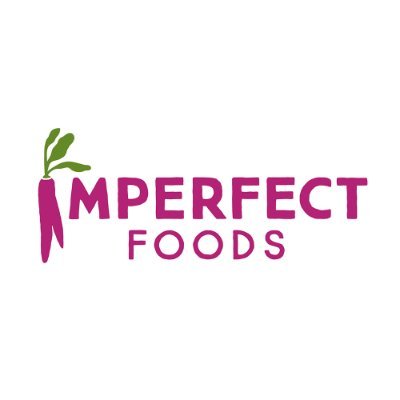 Imperfect Foods
CDL Class A Truck Driver ($25/hour and $100 free groceries/month)
Tweet about this!
About Imperfect
Imperfect Foods was founded in 2015 with a mission to reduce food waste and build a better food system for everyone. We offer imperfect (yet delicious) produce, affordable pantry items, and quality meat and dairy. We deliver them conveniently to our customers' doorsteps and pride ourselves on offering up to a 30% discount compared to grocery store prices. Our customers can get the healthy, seasonal produce they want alongside the grocery staples they rely on, without having to compromise their budget or values. We're proving that doing the right thing for the planet doesn't have to cost more, and that shopping for quality ingredients can support the people and resources that it takes to grow our favorite foods.
We're headquartered in San Francisco with operations all over the country. Check
our website
to see if there is an Imperfect near you!
Please consider completing the optional Diversity, Equity, and Inclusion (DEI) survey below. Doing so will help keep us accountable to the DEI commitments we have made as a company. By choosing to disclose elements of your identity, you are informing us about our candidate pool and the ways we can continue to improve making Imperfect Foods an inclusive company for everyone. Responses will in no way affect your candidacy for the position you apply for. Information collected will be kept secure and confidential and will be used solely to evaluate our DEI efforts. We thank you in advance for helping us to become a better company for people of all backgrounds.
About the Role:
Imperfect is currently recruiting for a CDL Class A Truck Driver in Walnut, CA. Our Drivers successfully operate various tractor-trailer combinations from Walnut to our surrounding line hauls in California up to Fresno. Truck Drivers also sort, handle, load, and/or unload freight at Imperfect locations. Linehaul Drivers are critical members of our team they help to accurately deliver our produce boxes and help keep our promises.
Responsibilities:
Operate vehicle safely within DOT regulations that govern safe driving, hours of service, inspection, maintenance, and transportation of materials
Meet or exceed the medical standards of the U.S. Dept. of Transportation and satisfactorily pass a drug test
Operates computer/ internal freight monitoring systems required
Available for around the clock shifts to accommodate freight movements
Skills and Qualifications:
Must possess a valid commercial driver's license for at least 2 years
2 years of previous tractor-trailer driving experience and/or be a graduate of a State Certified and Licensed truck driving school
Must have the ability to read, write and understand English, and perform simple mathematical calculations with mental ability to handle receipts, read maps, road signs, maintain logs, etc
Must have a working knowledge of vehicle safety and control systems.
Must have knowledge of DOT regulations governing safe driving, hours of service, inspection, and maintenance, and driving for extended periods of time
High School Diploma or equivalent preferred
Details of the Position:
Full-time non-exempt position reporting to the Director of Delivery
Position based out of our local operation in Walnut, CA
Open availability required
Overtime may occur
Competitive compensation and benefits package including health care, paid vacation, 401k, paid parental leave, and recurring credit towards your Imperfect account!
Physical Requirements:
Frequent driving
Exposure to all types of weather conditions
Ability to walk, bend, squat, climb, reach, and kneel
Ability to lift/push/pull up to 50 pounds
Job offer contingent on successful completion of a background check and drug screen
Apply here