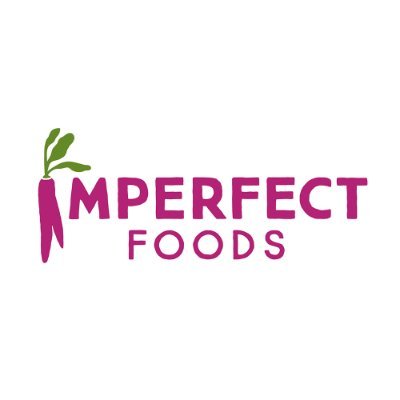 Imperfect Foods
Data Analyst
Tweet about this!
Imperfect Foods was founded in 2015 with a mission to reduce food waste and build a better food system for everyone. We offer imperfect (yet delicious) produce, affordable pantry items, and quality meat and dairy. We deliver them conveniently to our customers' doorsteps and pride ourselves on offering up to a 30% discount compared to grocery store prices. Our customers can get the healthy, seasonal produce they want alongside the grocery staples they rely on, without having to compromise their budget or values. We're proving that doing the right thing for the planet doesn't have to cost more, and that shopping for quality ingredients can support the people and resources that it takes to grow our favorite foods.
We're headquartered in San Francisco with operations all over the country. Check
our website
to see if there is an Imperfect near you!
We're looking for folks who are positive, motivated, and ready to change the world. If that sounds like you, drop us a line!
Imperfect is looking for an experienced Data Analyst to join the Data team. You will deliver analyses and provide insights that impact the entire company. This role requires a strong level of analytical horsepower and communication skills to effectively analyze and tell the story behind the data. We're excited to have you uncover opportunities to deliver an ideal customer experience and effectively reach customers to continue to fight food waste within our food system.
Responsibilities
Provide metrics reporting, data-driven analyses, and insights for strategic business initiatives, while maintaining analytics roadmap to prioritize initiatives, communicate timelines, and ensure successful, timely completion of deliverables
Support ongoing analysis and weekly metrics to better understand Imperfect's customer through survey, behavioral, and purchase data
Analyze metrics, such as retention and LTV, for various customer segments, acquisition channels, and markets
Collaborate with the teams across the company to identify impactful business problems and translate them into structured analyses, actionable insights, and reports and dashboards
Assist with the development and deployment of analytical tools and develop custom models to track key metrics, uncover insights in the data, and automate analyses
Skills and Qualifications
2+ years experience in a data analysis role
Airtight quantitative skills including expert proficiency with SQL
Experience working with large data sets and cleaning data to ensure proper data quality
Impeccable attention to detail
Strong communication skills with the ability to transform data into a story for different audiences and various stakeholders
Adept at turning analyses into actionable recommendations for the business
Bonus: Proficiency with statistical modeling tools, data visualization tools, other analysis languages (Python, R), data pipelines, and ETL
About You
You love all things data
You're a self-starter with the ability to juggle multiple projects at once
You're excited and ready to join a fast-paced and flexible startup environment
You're passionate about Imperfect's mission to eliminate food waste and create a better food system for all
Details of Position
Full-time, exempt position reports to the Analytics Manager and is available immediately
Candidate can be remotely located within the US
Salary and stock options commensurate with experience
Competitive benefits package including health care, paid vacation, 401K, paid parental leave, and recurring credit towards your Imperfect account
Salary Estimate: $80,000 - $110,000
The estimate displayed represents the typical salary range of candidates hired. Factors that may be used to determine your actual salary may include your specific skills, how many years of experience you have, and comparison to other employees already in this role.
Physical Requirements
Sedentary work; involves sitting most of the time
Occasional movement around the office may be necessary
Regular work with computers, including keyboards, mouses, and screens
Apply here