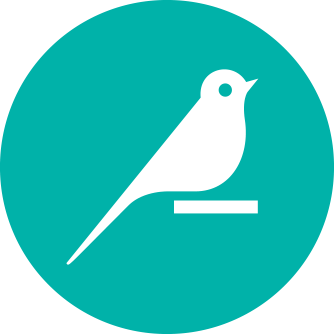 Dataiku
Cloud Architect - Amsterdam
Dataiku allows enterprises to create value with their data in a human-centered way while breaking down silos and encouraging collaboration. One of the most unique characteristics of our product, Dataiku, is the breadth of its scope and the fact that it caters both to technical and non-technical users. With Dataiku, we aim to empower people through data and democratize data science.
Dataiku is looking for an experienced Cloud Architect to join its Field Engineering Team to support the deployment of its Enterprise AI Platform (Dataiku DSS) to an ever growing customer base.
As a Cloud Architect, you'll work with customers at every stage of their relationship with Dataiku - from the initial evaluations to enterprise-wide deployments. In this role, you will help customers to design, build and run their Data Science and AI Enterprise Platforms.
This role requires adaptability, inventiveness, and strong communication skills. Sometimes you will work with clients on traditional big data technologies such as SQL data warehouses and on-premise Hadoop data lakes, while at other times you will be helping them to discover and implement the most cutting edge tools; Spark on Kubernetes, cloud-based elastic compute engines, and GPUs. If you are interested in staying at the bleeding edge of big data and AI while maintaining a strong working knowledge of existing enterprise systems, this will be a great fit for you.
The position is based in Amsterdam and can be considered in remote.
Responsibilities
Evangelize the challenges of building Enterprise Data Science Platforms to technical and non-technical audiences
Understand customer requirements in terms of scalability, availability and security and provide architecture recommendations
Deploy Dataiku DSS in a large variety of technical environments (on prem/cloud, hadoop, kubernetes, spark, …)
Design and build reference architectures, howtos, scripts and various helpers to make the deployment and maintenance of Dataiku DSS smooth and easy
Automate operation, installation, and monitoring of the data science ecosystem components in our infrastructure stack
Provide advanced support for strategic customers on deployment and scalability issues
Coordinate with Revenue and Customer teams to deliver a consistent experience to our customers
Train our clients and partners in the art and science of administering a bleeding-edge Elastic AI platform
Requirements
Strong Linux system administration experience
Grit when faced with technical issues. You don't rest until you understand why it does not work.
Comfort and confidence in client-facing interactions
Ability to work both pre and post sale
Experience with cloud based services like AWS, Azure and GCP
Hands-on experience with the Hadoop and/or Spark ecosystem for setup, administration, troubleshooting and tuning
Hands-on experience with the Kubernetes ecosystem for setup, administration, troubleshooting and tuning
Some experience with Python
Familiarity with Ansible or other application deployment tools
Bonus point for any of these
Experience with authentication and authorization systems like LDAP, Kerberos, AD, and IAM
Experience debugging networking issues such as DNS resolutions, proxy settings, and security groups
Some knowledge in data science and/or machine learning
Some knowledge of Java
Benefits
Work on the newest, best, big data technologies for a unicorn startup
Consult on AI infrastructure for some of the largest companies in the world
Equity
Opportunity for international exchange to another Dataiku office
Attend and present at big data conferences
Startup atmosphere: Free foods and drinks, international atmosphere, general good times and friendly people
Apply here